My wife is a STEAM specialist. That's STEM (Science, Technology, Engineering, and Math) with an Art component. And one of my publishers, Cantata Learning, was looking for some science type songs. I thought that would be a great opportunity for me to collaborate with Katie as she also has a music degree and is a lovely singer. So she was the brains behind our STEM series of songs while I was the wordsmith.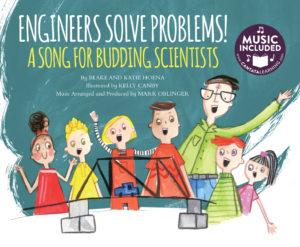 Engineers Solve Problems!: Budding engineers will learn the steps engineers use to solve problems. As they sing along, students will solve a problem just like an engineer would.
Let's Use the Scientific Method!: Budding scientists will learn how scientists use the scientific method to understand the world around. And as they sign along, students will work their way through an experiment.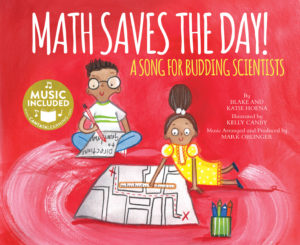 Math Saves the Day!: Math is important because we use it every day. As they sing along, students will learn that we use math when we bake cookies, go the grocery store, and play with our friends.
Technology Is All Around You!: Technology is more than computer tablets and smart phones. As they sing along, students will learn that technology is anything that solves a problem.