Just received my comp copies of the four, all new adventures of Eek and Ack. These chapters books contain much of the same silliness that the graphic novels are known for. They are almost prequels to the graphic novels. Not only are they for a younger audience, but their adventures focus largely on events on their home planet of Gloop.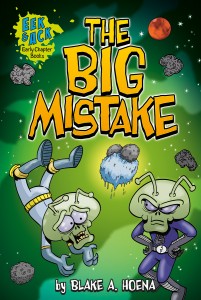 When Eek and Ack's sister Bleck dares them to conquer Earth, they have no choice but to try. Things don't go as planned, as they end up zapping the wrong planet!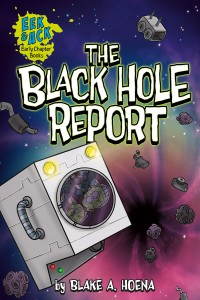 Ack has to write a paper about black holes, and he doesn't know a thing about them. Eek is there to show Ack all the ins and outs about these space vacuums!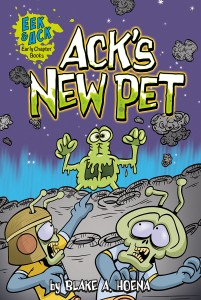 Ack wants a pet, but he knows that Mom will never get him one. That's no problem. Eek will just make him one instead!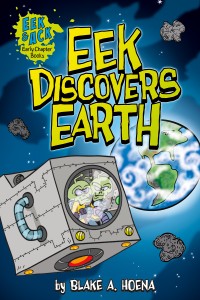 After observing earthlings, Eek decides to build a spaceship so that he and Ack can go conquer Earth. What will happen when their ship lands in the Sudsy Duck Laundromat?