IN THE WORKS

MakerSpace Adventures 
(co-written with Shannon Miller McClintock)
3D Printer, 2018.
Coding, 2018.
Low-tech, 2018.
Robots, 2018.
PAST PUBLICATIONS
Jokes and Jingles
(set to music)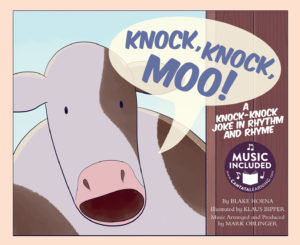 Boo Who?, 2017.
Hoo, Who's There?, 2017.
Knock, Knock Moo!, 2017.
Orange You Glad?, 2017.
Retellings
Peter Pan, 2016.
Jason and the Argonauts, 2015.
The 12 Labors of Hercules, 2015.
Theseus and the Minotaur, 2015.
The Voyage of Odysseus,2015
How the Elephant Got Its Trunk, 2012.
Winner of a Moonbeam Award for children's graphic novel/comic book
Jack and the Beanstalk, 2009.
Perseus and Medusa, 2009.
The Legend of Sleepy Hollow, 2008.
"Blake Hoena's retelling brings a smile to my face. His Legend of Sleepy Hollow is a thrill, and it's also a little scary." — Terry Davis, author of Vision Quest
Sports Illustrated Kids
Sack Attack, 2012.
Spotlight Striker, 2011.
Kick-off Blitz, 2010.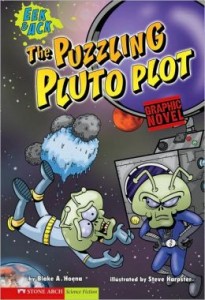 Eek and Ack
"With out-of-this-world silliness mixed with a touch of gross humor and a gob of goofy monsters, this will be a popular choice." — Booklist
"The gross humor will surely bring in even the most reluctant of readers." — School Library Journal
Nonfiction

The Science of Hockey with Max Axiom, Super Scientist, 2016.
Matthew Henson: Arctic Adventurer, 2006.
Shackleton and the Lost Antarctic Expedition, 2006.
". . . written with an obvious appreciation for the significance of Shackleton's achievement . . ." — Through the Looking Glass Children's Book Review