This month I have two new books being released: Everything Dinosaurs and Everything Mythology, both published by National Geographic. The exciting part, for me, is that I grew up reading National Geographic Magazine. It's how I learned about dinosaur fossils, exotic animals, and all the strange places around the world. National Geographic was part of my growing up, and I'm proud to help another generation read about the topics that interested me as a youth: dinosaurs and mythology.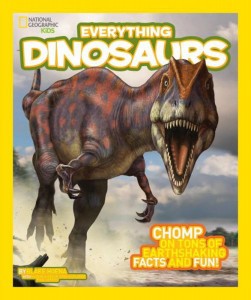 In National Geographic Kids Everything Dinosaurs, kids will explore the fascinating world of dinosaurs, meeting prehistoric creatures as tall as houses, and others that were as tiny as chickens. Kids become dino experts as they browse the eye-popping illustrations and absorb the authoritative information, made extra fun through a lively and humor-infused presentation.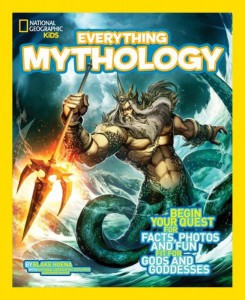 National Geographic Everything Mythology is jam packed with fascinating facts and awe-inspiring imagery that brings your favorite fierce mythological heroes to life, introducing kids to gods of ancient worlds, including Greek, Norse, Chinese, America Indian, African cultures, and more. Packed with facts, colorful illustrations, and infused with humor, this fun journey through ancient lore will keep kids fascinated with every turn of the page.